The Ultimate Funnel Planner
Drive conversions with created, tested and optimized sales funnels. The faster way to create high converting funnels from scratch.
Dashboards & Analytics
Making data beautiful. Easily understood analytics and AI-powered sales funnel tactics all under one roof. All easily shared with clients or your team.
Hear it from our Customers
With the funnel strategies from Power Funnels, my team has increased revenue by 24% from the previous quarter. Get it. Now!
Andy Smith
CUSTOMER
I only need one offer for my agency – Power Funnels. When I show this to clients, they sign. Every time.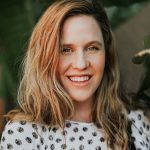 Florence Pines
CUSTOMER
Just get it. It's not expensive, and the ROI is insane.
Mary Taber
CUSTOMER